Even the Wall Street Journal understands the Seven Seas of Smoothness known as "yacht rock."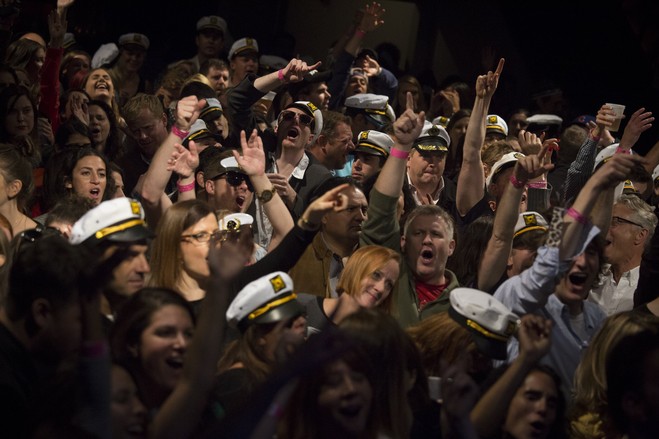 Can You Sail to It? Then It Must Be 'Yacht Rock'
Mellow music of '70s and '80s rides new wave of popularity; 'sea of sailor caps'
A few years after his 1980 hit "Steal Away," Robbie Dupree wondered if the phone would ever ring again. For a star of one of the era's biggest musical genres, the momentum had stopped. "There were four, five years I couldn't get arrested," he says.
But these days, he and soft-rock contemporaries like the bands Ambrosia ("How Much I Feel") and Player ("Baby Come Back") have the wind in their sails thanks to "yacht rock," a rebranding of the smooth-music genre from the '70s and '80s. Mr. Dupree, long accustomed to gigs with a few hundred attendees, marvels today at crowds in the thousands at yacht rock-themed shows.
Can You Sail to It? Then It Must Be 'Yacht Rock' - WSJ